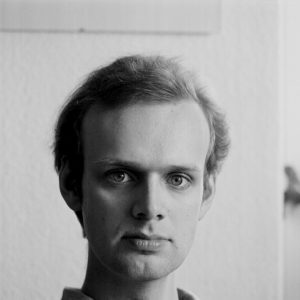 Kaspar Querfurth was born in 1990 in Berlin. After taking composition lessons with Helmut Zapf and percussion lessons with Wolfgang Eger and Claudia Sgarbi, he studied at the Musikhochschule Lübeck with Prof. Dieter Mack (composition) and Prof. Johannes Fischer (percussion) as well as at the Guildhall School of Music and Drama, London, with Prof. Julian Anderson and James Weeks.
He participated in masterclasses with, among others, Brian Ferneyhough, Mark Andre, Kaija Saariaho, Michael Jarrell and Friedrich Goldmann. His music was played at festivals such as Time of Music Viitasaari, Takefu International Music Festival and Archipel Genève and by members of the Birmingham Contemporary Music Group, the ensemble recherche, the Asasello Quartet and the sonic.art quartet. He was awarded grants by the Studienstiftung des deutschen Volkes and the DAAD.
Kaspar lives in Berlin.